Treating Low Back Pain With Chiropractic Care
Treating Low Back Pain With Chiropractic Care
Written By Falling Waters Injury & Health Management Center on April 23, 2022
---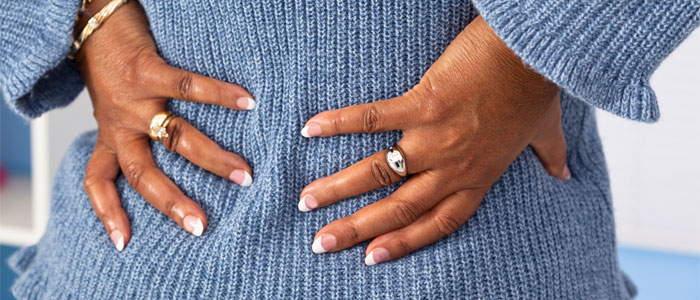 Low back pain is one of those conditions that nearly every person suffers from at some point in their lives. Back pain affects millions of Americans annually and the problem does not appear to be getting better. Our lifestyles encourage sitting, slouching and poor posture—all of which contribute to the low back pain epidemic. However, chiropractors can treat low back pain using a variety of methods.
Falling Waters Injury & Health Management Center helps Bend, OR, patients get back on their feet and put their back pain behind them.
Chiropractors Treat Low Back Pain at the Source
Chiropractic care is effective in treating a variety of conditions, including low back pain. We use a series of targeted adjustments and physical therapy techniques to relieve your pain.
In many cases, low back pain is caused by pinched nerves, herniated discs, or other issues with your musculoskeletal system. Falling Waters Injury & Health Management Center uses adjustments designed to target the source of your back pain.
Choose Chiropractic Care for Low Back Pain
When people suffer from low back pain, they may simply take painkillers and go about their day. This is certainly tempting. It is easy and gets you through the day. But chiropractic care aims to treat your low back pain without the use of painkillers. Our adjustments and physical therapies are tailored to each patient. We design a treatment plan that works for you, treating your low back pain without addictive painkillers.
Chiropractic care also offers practical lifestyle advice. Your low back pain may improve with our adjustments, but it may return if you do not incorporate lifestyle changes. That is why our physical therapy team helps improve your posture, as well as look at the areas of your life that are causing your low back pain.
Low Back Pain Treatment in Bend, OR
Falling Waters Injury & Health Management Center has helped Bend patients put an end to their low back pain. We believe in natural and non-invasive methods to target your ailment at the source. Back pain can be debilitating if not treated early.
Schedule an appointment at our office by calling (541) 389-4321.

Posted In: Chiropractic Low Back Pain Treatment Pinched Nerve Herniated Disc