The Benefits of Receiving Auto Injury Treatment After an Accident
The Benefits of Receiving Auto Injury Treatment After an Accident
Written By Falling Waters Injury & Health Management Center on December 4, 2019
---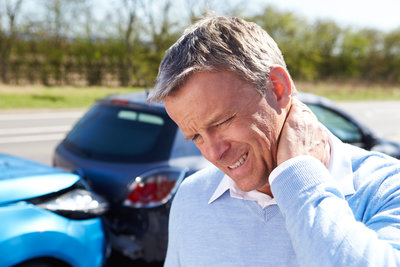 Should you see a chiropractor if you've been in an auto accident?
Absolutely! Even if you don't experience pain immediately after an accident, you should still schedule an appointment to see your Bend chiropractor.
The team at Falling Waters Injury & Health Management Center can provide you with an auto injury treatment plan that can reduce pain and prevent further damage.
Why You Should See Your Bend Chiropractor After an Auto Injury
There are two main reasons why you should see your chiropractor after you've been in an accident.
Pain Relief: After an accident, it isn't uncommon to experience pain from a back injury or whiplash. Your chiropractic team will help you get out of pain fast.
Prevention: Long-term damage can happen if you don't see a chiropractor right away. Scar tissue builds up wherever your body experiences an injury. Excess scar tissue can lead to loss of flexibility and range of motion. It can also lead to long-term pain.
Auto Injury Treatment – Why a Multi-Disciplinary Approach Is Best
Your chiropractic team doesn't just offer chiropractic adjustments, though those are vital when it comes to healing after an auto accident.
The team will provide you with individualized care. One way they do that is with a multi-disciplinary approach. In addition to chiropractic adjustments, your auto injury treatment plan might call for:
How the Falling Waters Injury & Health Management Team Helps Injured Patients
Besides getting the pain relief you need and reducing your risk of permanent damage, your chiropractic team can help you in other vital ways.
First, they work hand-in-hand with specialists in the area to ensure you get the best care. Second, they'll help you with your insurance. Finally, they offer quality accident attorney referrals.
If you've been in an accident, you can rest assured that this team has your back and will help you in any way possible.
Do you have pain from an old auto injury? Contact us today at 541-389-4321 to see how we can help.

Posted In: Chiropractic Auto Injury Treatment