Risks of Not Receiving Whiplash Treatment Immediately Following an Accident
Risks of Not Receiving Whiplash Treatment Immediately Following an Accident
Written By Falling Waters Injury & Health Management Center on August 12, 2020
---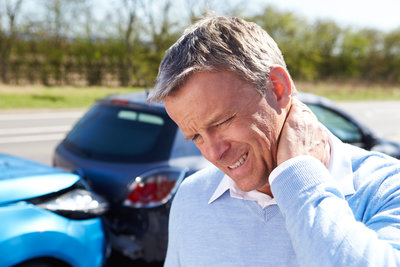 Patients know to seek car accident treatment immediately after an accident if they are experiencing pain or other visible injuries. However, many don't think to seek out whiplash treatment until much later.
In 2017, the state of Oregon saw a total of 57,726 auto accidents resulting in 41,892 injuries and approximately 439 fatalities. When a patient is involved in a major accident, they seek treatment immediately because the injuries and pain are apparent immediately. When it comes to smaller accidents, however, you can suffer from whiplash and other injuries and not even know it until days later.
The Risks of Not Seeking Out Whiplash Treatment
While minor cases of whiplash often resolve on their own with rest, many patients find themselves dealing with residual neck pain and headaches for weeks and even months after their accident.
No matter how minor your case may seem, you should ideally seek whiplash treatment at once following an automobile accident, no matter how minor it might be. Putting off treatment can lead to several long-term issues, including:
Chronic stiffness/pain in the neck, shoulders, and upper back
Ongoing episodes of dizziness
Mood changes, such as increased anxiety/depression
Difficulty concentrating/sleeping
Numbness/weakness throughout the arms, hands and even legs
Without the correct whiplash treatment, these conditions can become severe and can start to affect your overall quality of life negatively.
Signs You Need to Seek Whiplash Treatment
Many individuals have a hard time identifying whiplash because many of its most common symptoms are similar to those of other ailments/illnesses. So, if you've recently been involved in an auto accident, look for these five signs, all of which indicate you need to seek out whiplash treatment:
Neck pain and/or headaches
Stiffness in the shoulders/neck
Numbness/tingling in your arms
Dizzy spells
Increased fatigue
If you notice any of these symptoms or anything else that may seem slightly out of the normal, please, do not hesitate to seek out whiplash treatment from a local chiropractor or medical professional.
Whiplash Treatment Options in Bend, OR
Car accidents happen all too often, and the impact they have ranges drastically. Here at Falling Waters Injury & Health Management Center, we understand that even the most minor of accidents can result in injury. That's why we advise you to seek out whiplash treatment no matter how minor your accident may have been.
If you or a loved one were recently involved in an auto accident, contact us today or call our office at (541) 389-4321 to schedule a consultation as soon as possible.

Posted In: Chiropractic Auto Injury Treatment Neck Pain Treatment Whiplash Treatment