Get Physical Therapy for Spring and Summer Outdoor Injuries
Get Physical Therapy for Spring and Summer Outdoor Injuries
Written By Falling Waters Injury & Health Management Center on June 24, 2021
---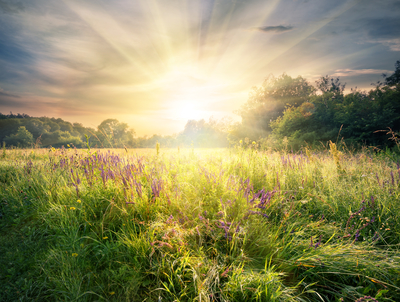 Physical therapy is appropriate care for many types of injuries and strains, including overdoing the yard work, twisting an ankle while hiking, and even going a little too nuts at the driving range now that it's warm enough to practice your swing.
If something's hurting or not working the full range of motion, our physical therapists at Falling Waters Injury & Health Management Center in Bend want you to come see us as soon as possible so we can get you back on track.
How Physical Therapy Helps With Injury
Physical rehabilitation is an important aspect of treatment that can help people overcome a wide variety of sport and spinal injuries and conditions. Our team has incorporated researched-based rehabilitation strategies into practice for many years with excellent success.
Our expert physical therapists take the time to properly diagnose the source of your injury or pain so we can provide appropriate care. We also want to help you overcome your injuries as fast as possible. We follow up with education on how to continue to care for your body outside of our clinic.
We implement the very best state-of-the-art strength training and cardiovascular exercise equipment that allows our team to provide patients with research-based approaches to rehabilitation.
Support Good Ergonomics With Quality Chiropractic Care in Bend
We offer research-based, results-driven approaches to health, with a commitment to red carpet service. The information on this website will provide you with an overview of the facility and services we offer.
We welcome you to choose a path to optimal health and a fulfilling life. Whether you are coming for chiropractic care, physical therapy, personal training, aquatic therapy, massage, or nutritional supplements, our experienced professional staff will extend you a warm welcome to see that you are fully supported to succeed in your goals.
Have questions or wish to schedule an appointment? Give us a call at (541) 389-4321 or go online and fill out our contact form. We look forward to serving you for years to come.

Posted In: Chiropractic Physical Therapy Outdoor Activity